Public areas are often thought to be insecure places hiding lots of bacteria. Obviously, cross contamination is more easily caused where people use public facilities, offices and schools being good examples. It is not surprising that steel plate is one of the most widely used materials applied to furniture. But do you believe the steel furniture can be one of your health guards? The following two secrets will tell you the answer.
Secret 1: Anti-bacterial Key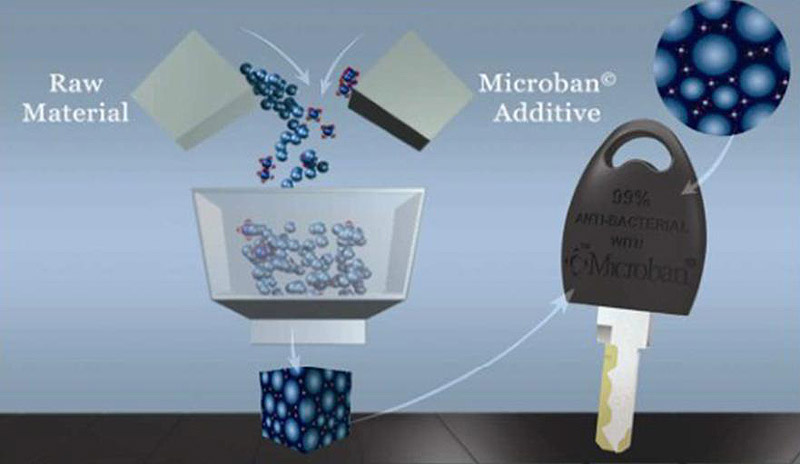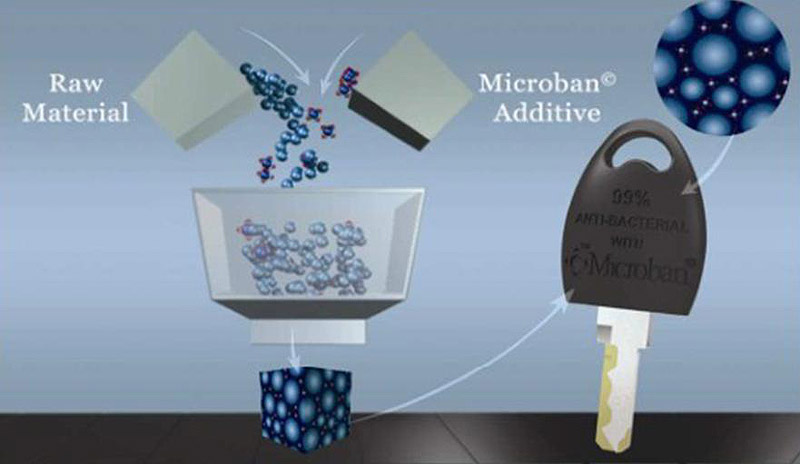 Locks and keys are two of the most frequently used parts of the steel locker or cabinet, so they must be kept clean. To offer customers functional furniture, JF Furniture cooperates with Cyber Lock, the first furniture lock manufacturer in the world to provide antibacterial plastic key cap with Microban technology. Here comes the question: what's Microban technology? And how does it work with products?
Actually, Microban technology is built-in antibacterial protection that gives products an added level of protection against microbes such as stain and odor causing bacteria, mold and mildew. When microbes come in contact with the product surface, Microban protection penetrates the cell wall of the microorganism and disrupts cell functions making the microorganism unable to function, grow and reproduce.
As test is shown, no bacteria exists on or around the product with Microban protection, on the contrary, the one without Microban protection forming lots of bacteria.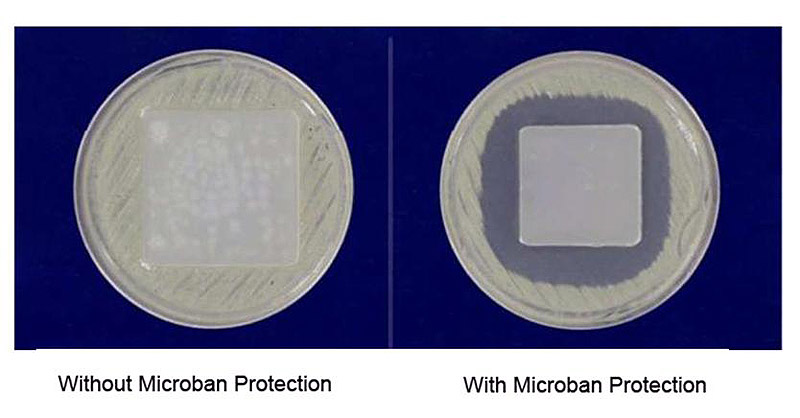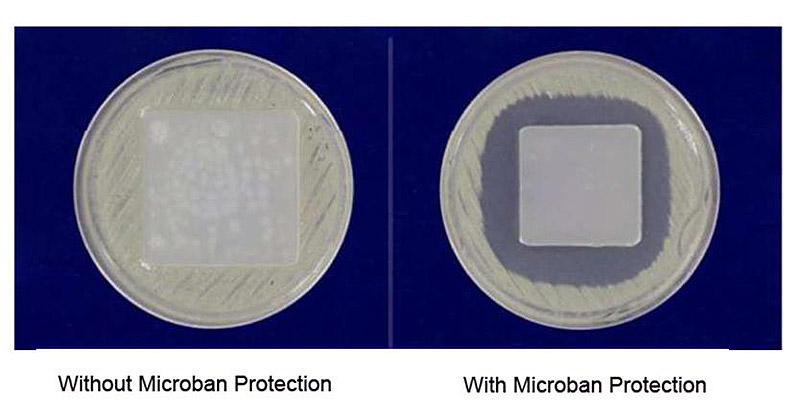 Secret 2: Magical Antibacterial Furnishings
Owing to the magic Akzo Nobel powder, suppliers now can offer the steel furniture with the antibacterial surface for the pubic environment, such as office, school, and hospital. With the active anti-bacterial properties, surface with this special paint has proved to be more effective in control of bacteria. This unique coating is applied in the same way as the previous electrostatic powder coating.
Thanks to the above two advanced technologies, we can supply cleaner and safer steel furniture than before. Even though, the weekly basic cleaning is still necessary.
Posted on 5th January, 2015.
By Mandy Luo, from Luoyang Jin Feng Office Furniture Co., Ltd.