Posted on: Mar 8, 2018
Hefeng Furniture is pleased to continue its commitment to improving the Product Quality and Production Capacity by adding the latest Amada HG 1303 Press Brake and a new Powder Coating System on 8th March, 2018.
Amada HG 1303 Press Brake: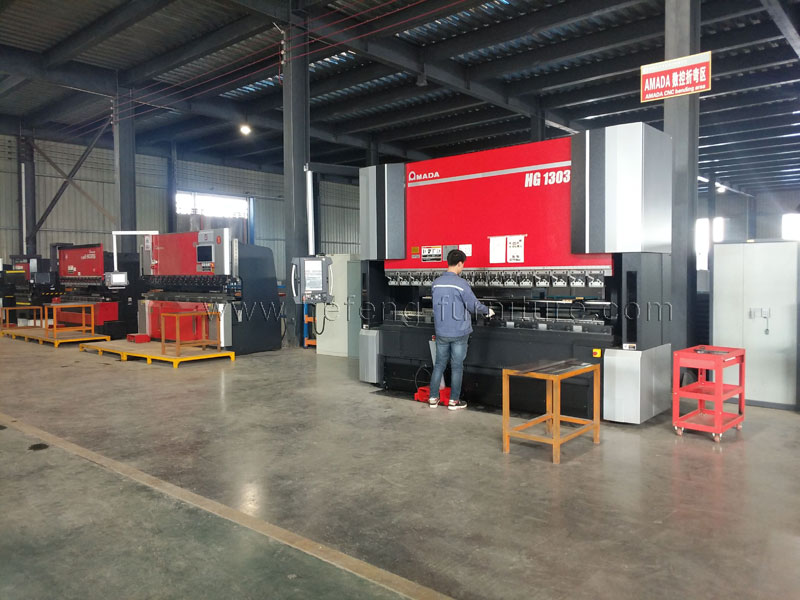 Equipped with a newly-developed AMNC 3i (intelligent, interactive, integrated) control, the 15th CNC bending machine of Hefeng Furniture HG 1303 Press Brake provides high-speed and high-accuracy with unprecedented ease of use.
A 19″ multi – touch LCD panel ensures simplified operation.

The user-friendly screen is designed for intuitive operation (similar to a smart phone) allowing for fast and efficient entry.

Enhanced database network features provide better communication between the CAM program and the AMNC 3i – resulting in less manual interaction and faster processing.

AMTS tooling provides the ideal solution for multi-stage bending.

Independent L-Axis (L-Shift) provides the capability to bend a wide variety of part shapes.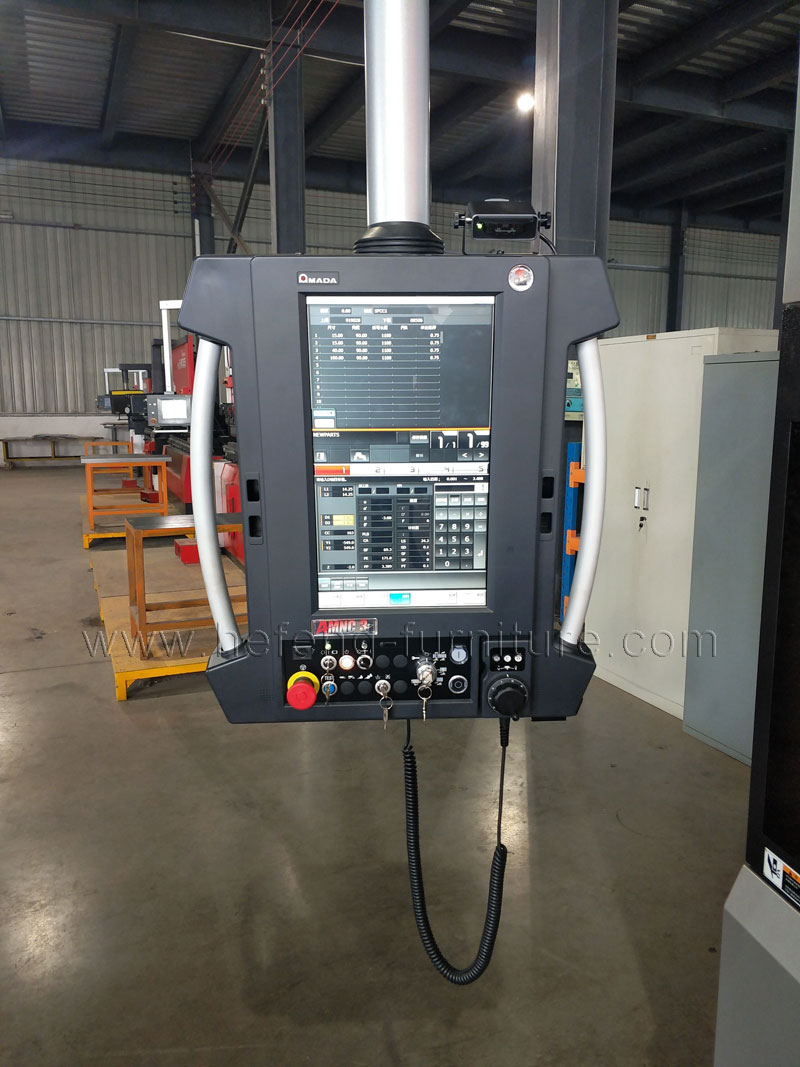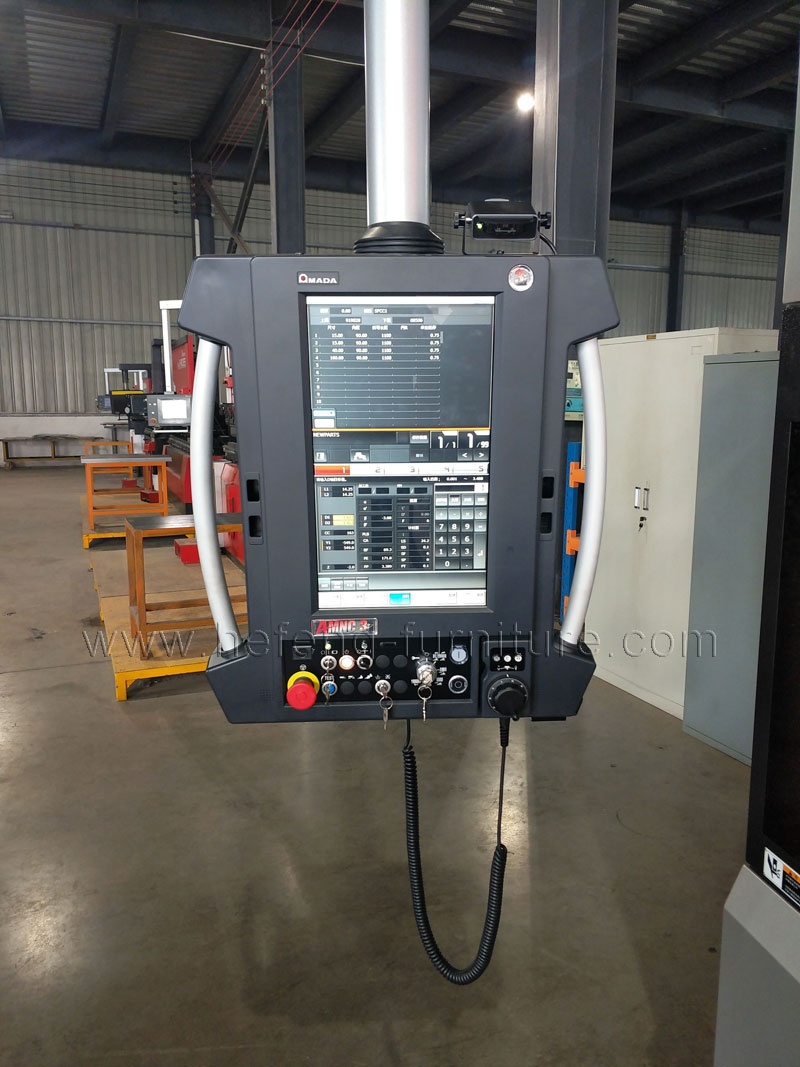 Each of these features will further assist our experienced forming department in bending large or complex parts quickly and to spec for your projects.
Powder Coating System:
Besides adding the new CNC bending machine, we also import a new powder coating line with the perimeter of 500 meters, equipped with Switzerland GEMA automatic spray gun.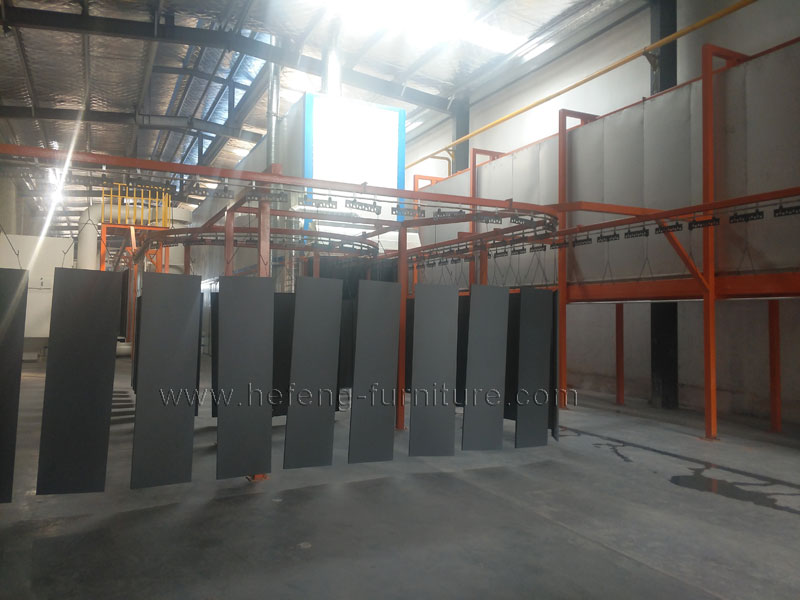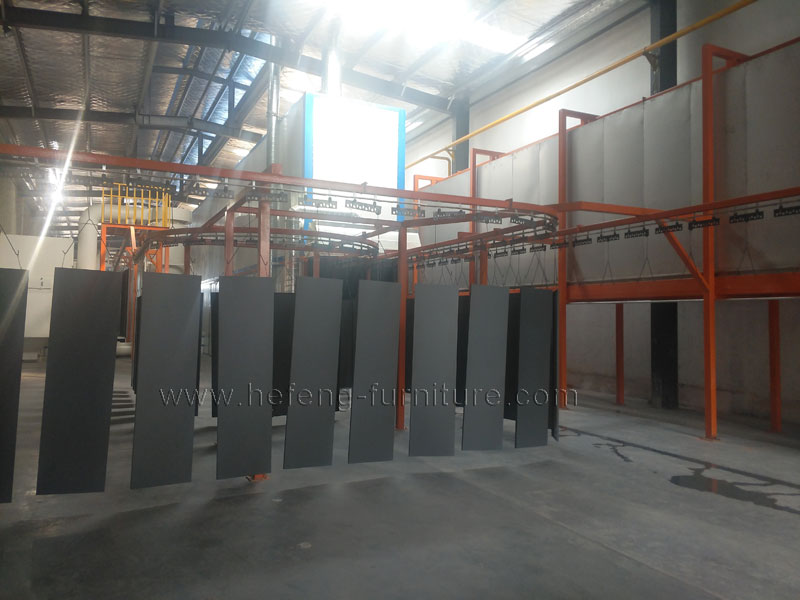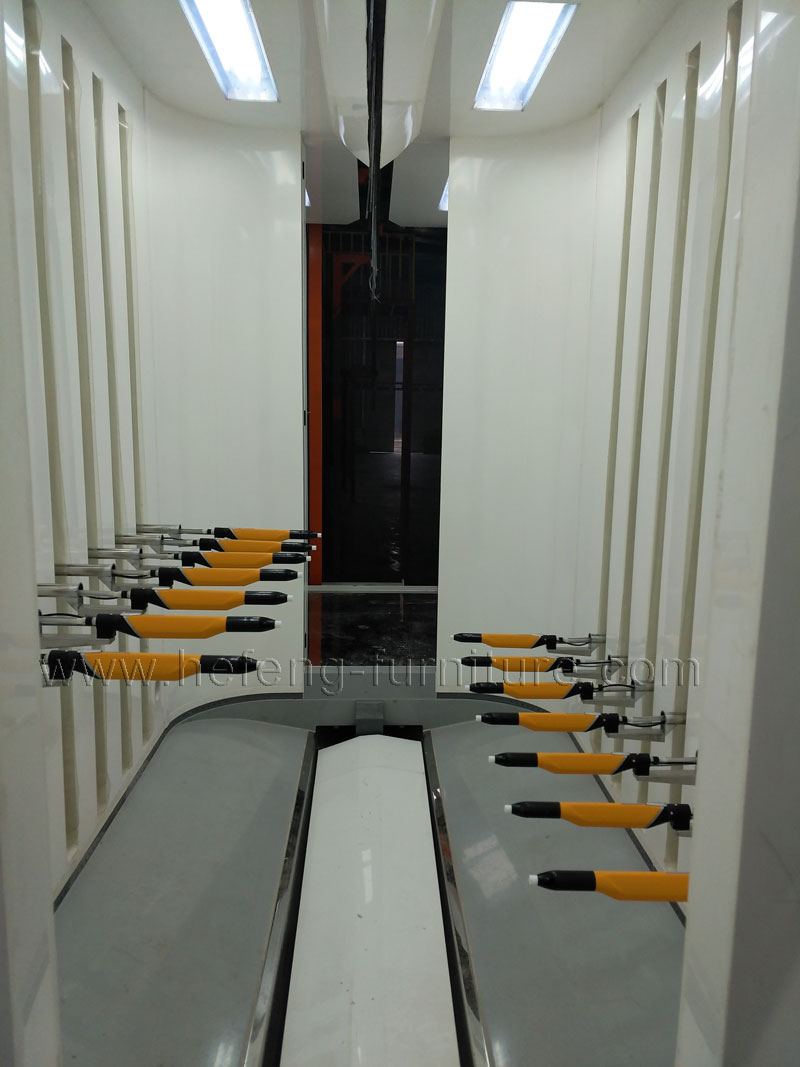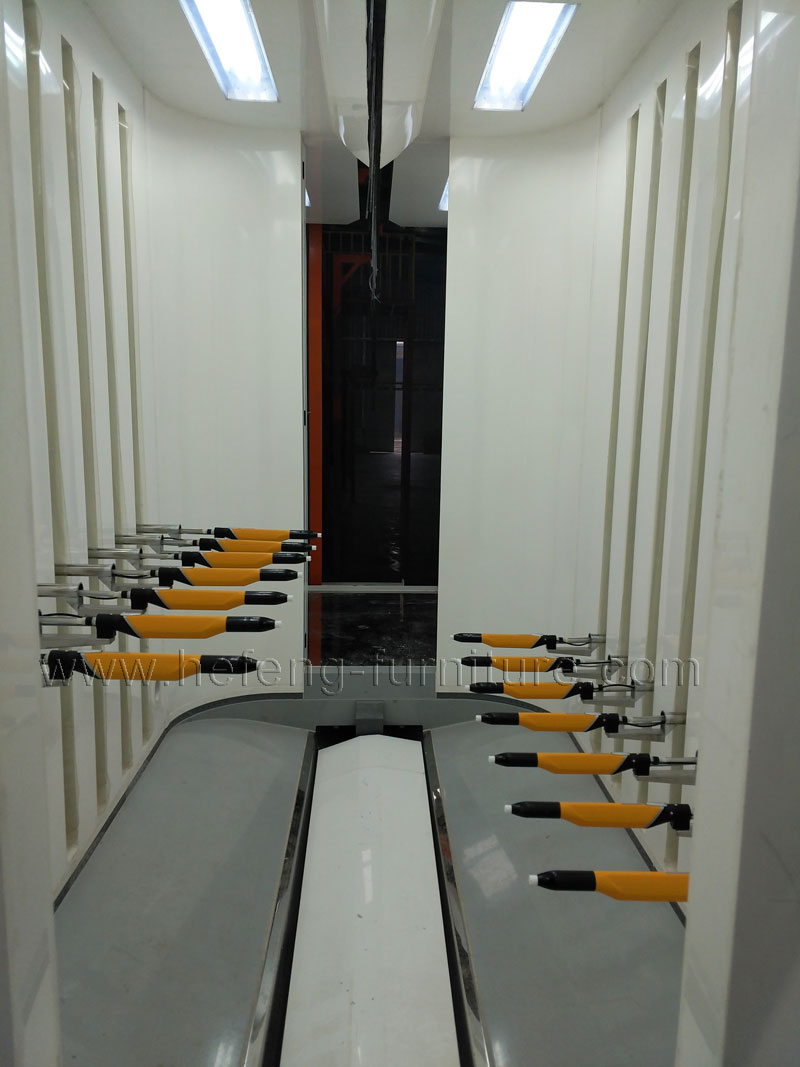 Cleaner, faster, much safer and efficient, Hefeng people always endeavour to provide steel furniture with high quality and environment friendly for you.