Posted on: Mar 19, 2020
New year, new start! With the fast development of factory, we have bought in two Salvagnini P2lean bending machines and a new CNC AMADA bending machine with the system of a robot in the beginning of 2020.
Salvagnini P2lean – Flexible bending solution
The P2lean is the ultimate panel bender, natively combining productivity with its automatic bending and handling cycles, and flexibility with its universal bending tools. Equipped with an automatic ABA blankholder, the P2lean doesn't require re-tooling and completes an average of 17 bends per minute.
Flexible automation, sustainable technology, adaptive system and connectivity 4.0, the P2lean is the ultimate panel bender able to efficiently produce a large variety of parts. Totally automatic, it guarantees that the first part is a good part.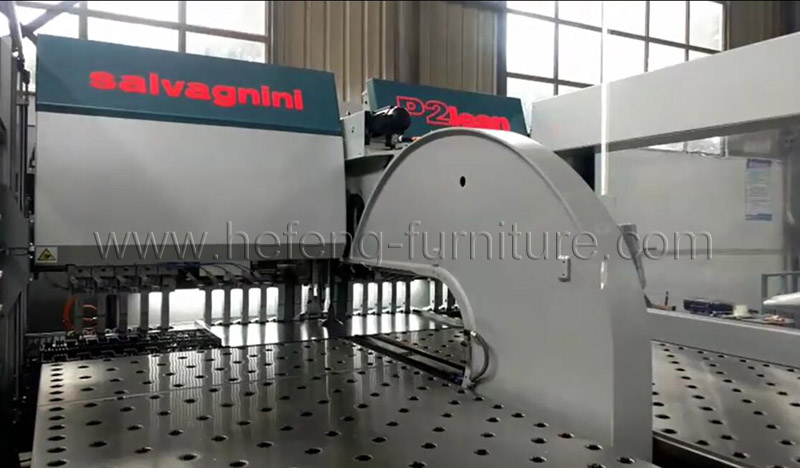 Amada HG 1303 – CNC Bending Machine with robot manipulator
With the large processing range (metal sheets with the max dimension of 1250*2500 mm, and the thickness of 0.5 mm to 6.0 mm), the machine can process many kinds of special type non-standard products, such as gun safe cabinets, tool cabinets and so on.
It realizes the fastest cycle time attuned to the processing speed of the fiber laser cutting machine, and it can process the metal sheets for 24 hours without any person.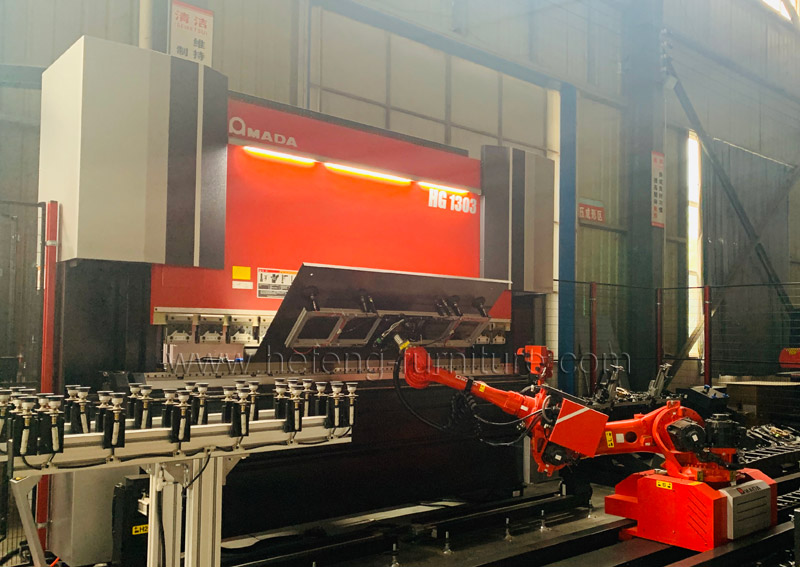 With the higher processing efficiency of these advanced equipment, not only the productivity but also the precision have risen to a higher level. Besides, the delivery time will be shortened accordingly.
For special steel items, especially the large and heavy ones with precised requirements, Hefeng Furniture is able to and hope to help you make the "dreams" come true.