Nowadays more and more enterprises prefer to store files in steel file cabinets. While, there are various kinds of cabinets flooding the market. How can we pick a good one? Here are some useful tips as follows:
1. Inquire about the material
The steel plate used in office furniture industry mainly consists of two different kinds: Cold-rolled plate and galvanized plate.
The galvanized plate has stronger corrosion-resistance than the cold-rolled one and thus it also has longer durability.
Even so, the cold-rolled plate also has its unique advantages, for example, its finish is painted by electrostatic powder which is Eco-friendly, nonhazardous and odorless and its price is competitive as well.
With the rapid development of the craftsmanship, cold-rolled steel cabinet from creditworthy manufacturers is also a good choice.
2. Inquire about the thickness of the steel plate
You must inquire the steel thickness is before painting or after painting.The steel plate shall be painted with electrostatic powder after molding, thus its thickness is bound to have some changes.
Some cabinets with so-called 0.75mm thickness is actually only 0.6mm before painting, so we must make sure whether the thickness offered is the one before painting or not, as small factories might touch pitch and lie to you.
We'd better ask about the weight as well and it makes you look professional. The heavier the plate is, the thicker it is. As we know that the bearing capacity is in direct proportion with the thickness of the plate.
3.Tap on the surface
Tap on the surface with fingers and listen to the echo. Different thickness has different sound.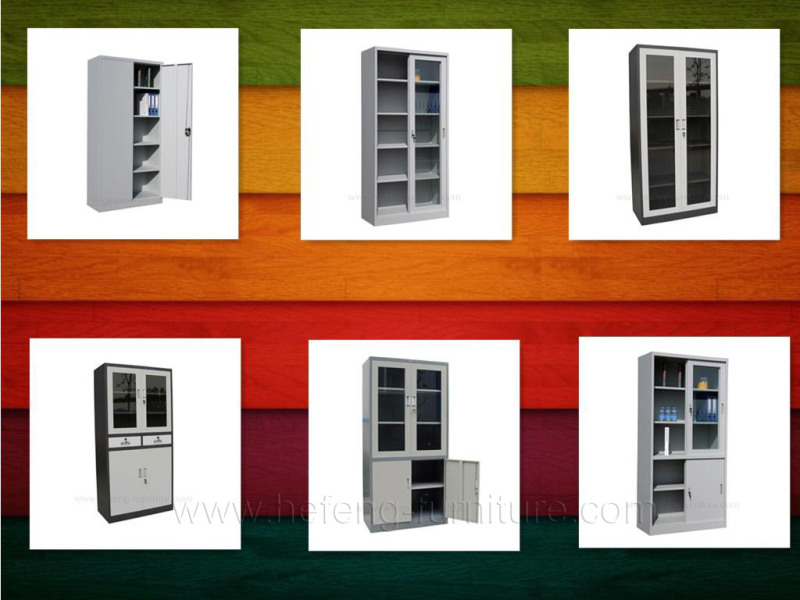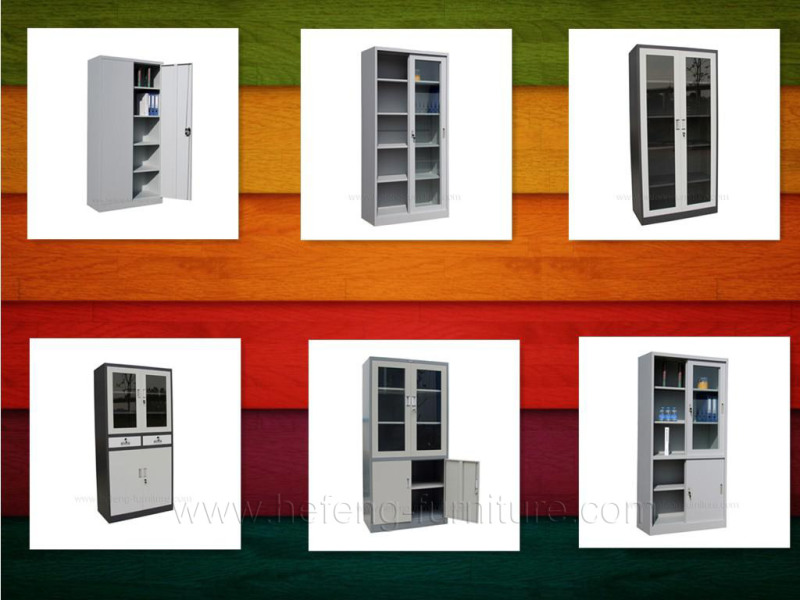 4.Observe the cabinet from the side
Observe the cabinet from the side, and check if the surface is smooth. Unevenness is because of the thin plate . Such thin plate deforms easily.
5.Inspect the accessories
Check the quality of accessories, such as handles, locks, etc. Open the lockset repeatedly to check the spring sensitivity of the lockset cylinder and the smoothness of the lock surface.
Check the material, the fastness, the installation type, the strength and durability of the handles.
6. Check the Craft
The exquisiteness of the steel cabinet can be detected from the joint parts. Check every joint point, both vertically and horizontally, of the cabinet to make sure that there's no gap or looseness.
Ensure the drawer and the door can be open and closed easily and back to the correct location. The rim of the glass door should be tidily polished without ballasts or scratches.
Four corners shall be symmetrical with each other and the handles should be in the right place.
7. Touch method
Touch the surface with palm and check whether the surface is smooth and bright. Make sure whether there are some defects such as flow falling, bubbles or crinkles in the paint film.
Posted on 25th December, 2014.
By Wendy Wang, from Luoyang Jin Feng Office Furniture Co., Ltd.