Metal shelving racks are always an amazing and inexpensive alternative when you need to organize your storage space. They are made of metal and this makes them more durable and strong as compared to wooden and plastic storage options. Usually consists of uprights, beams and panels, metal shelf is characteristic with easily assemble&disassemble and adjustable. By different ways of installation, the shelf can be used as storage rack or workbench. JF Furniture offers a wide selections of shelves to give you the best options in getting organized, you can choose among boltless shelf, slotted angle storage rack and heavy duty shelf to match your existing storage need and get the job done. Select the style of storage that meets your needs from below.
Double Rivet Z Beam Shelf (Concealed Post)     JF-R001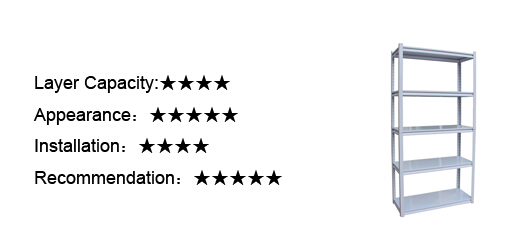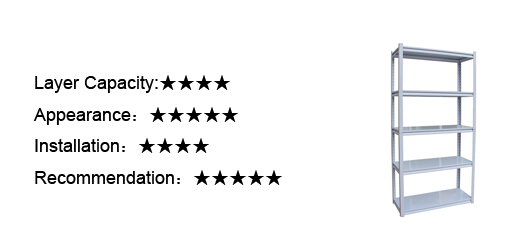 JF-R001 designed with concealed post and double rivet Z beam redefines the meaning of shelf in our thoughts. This one is ideal not only for traditional warehouse, but also for home and office because of its unique structure and high gloss white finish. The creative idea of concealed posts connected by ABS inserts makes the installation much easier than before. Even a lady can finish the assembling without any tools within 15 minutes.
Double Rivet Z Beam Shelf     JF-R006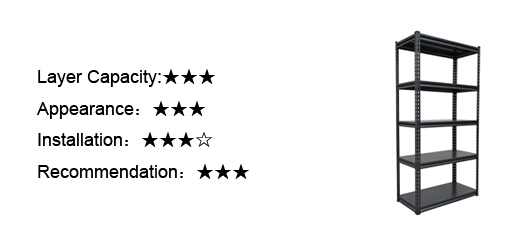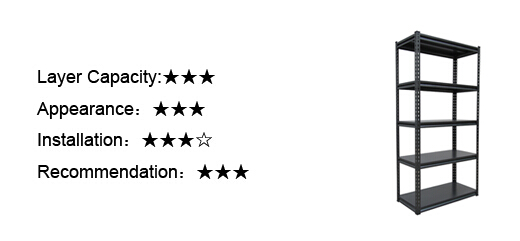 JF-R006 is designed for light duty storage. The economical structure consists of rivet beams, posts, and panels which are simple to be assembled and installed without the hassles of using bolts and nuts or tools, recently it is more and more popular in storage industry.
Slotted Angle Storage Rack     JF-R008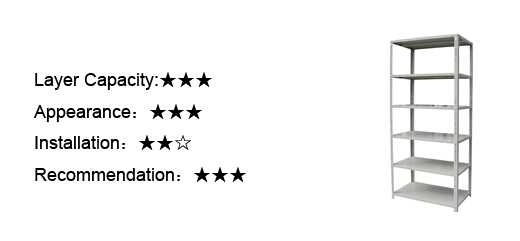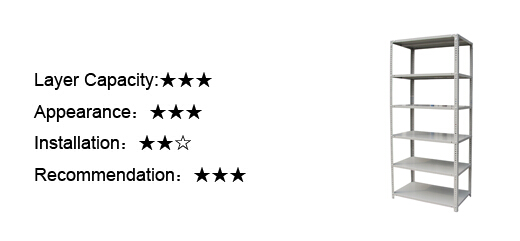 JF-R008 Precisely designed, our slotted angle storage racks are characterized by high durability. The unique pre-punched holes' pattern allows multiple steel sections to be bolted together to form sturdy shelving and storage systems. Combining steel shelves with slotted angle uprights, this slotted angle storage rack provides one of the most versatile and economical shelving systems available. With a wide range of heights, depths and lengths, slotted angle is a quick and easy storage solution for stores, workshops, warehouses.
Heavy Duty Storage Shelf     JF-R007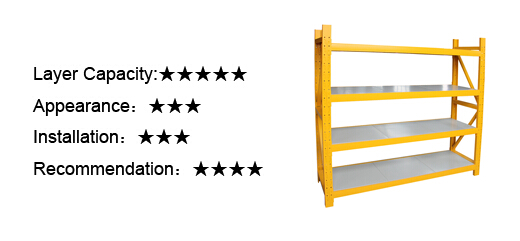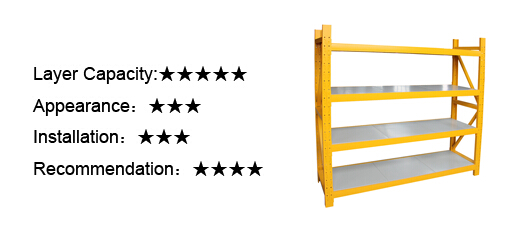 Heavy duty rack is also called pallet rack or beam rack. Because they are made of heavy duty, they have a high tolerance. The capacity of each layer can be reach 300 kgs and you will also be sure that it never breaks. This is the reason that these shelves are perfect for your industrial or warehouse purpose.
Make the most out of your extra space in your home or office by installing a metal shelf. With many choices such as the rivet shelf, slotted angle storage rack and heavy duty rack, you can pick any that would best suit your preferences. Find out more here: https://hefeng-furniture.com/steel-shelving/.
Posted on 15th September, 2015.
By Mandy Luo, from Luoyang Jin Feng Office Furniture Co., Ltd.